Restoring a profile
IMPORTANT! The restore profile version function is available only to the Master account. Restoring the profile version is not available to team members regardless of the granted access level.
This function allows you to restore one of the previous versions of the profile if the latest version has stopped working for some reason. To restore a previously synchronized profile version, click on the vertical ellipsis next to the Start button, click on History & Restore, and go to Profile Restore. In this tab you will see previously created profile versions with the date and time when this profile was created. To restore a profile version, click on the corresponding icon in the "Restore" column.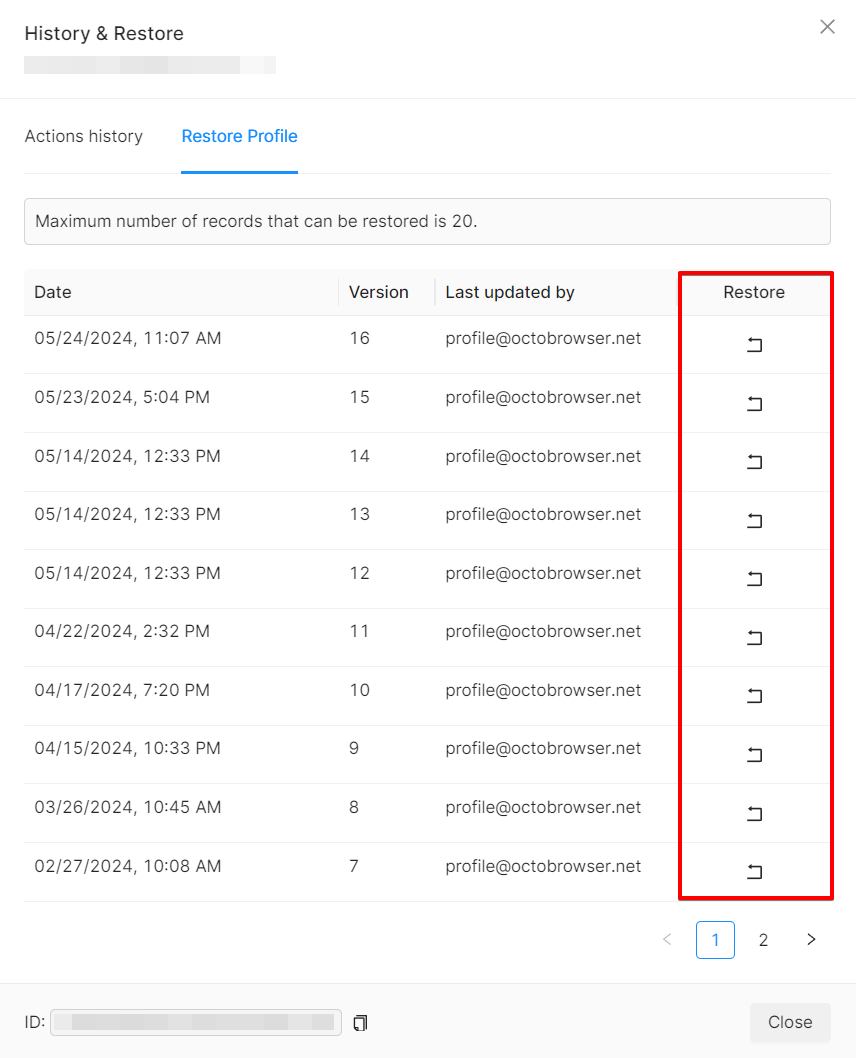 Please note: this function is meant to restore a profile that is not working. DO NOT ATTEMPT TO RESTORE a functioning profile. This can lead to irreversible consequences, as you may lose all profile data without the possibility of restoring it. Restoring a previous version of a profile will not help with reversing account bans on any service or site.