The Trash Bin
The trash bin stores previously deleted profiles, which you can restore if you have deleted them by mistake. To move a profile to trash, you need to click on the vertical ellipsis (three dots) next to the "Start" button of the required profile, then click on Move to Trash.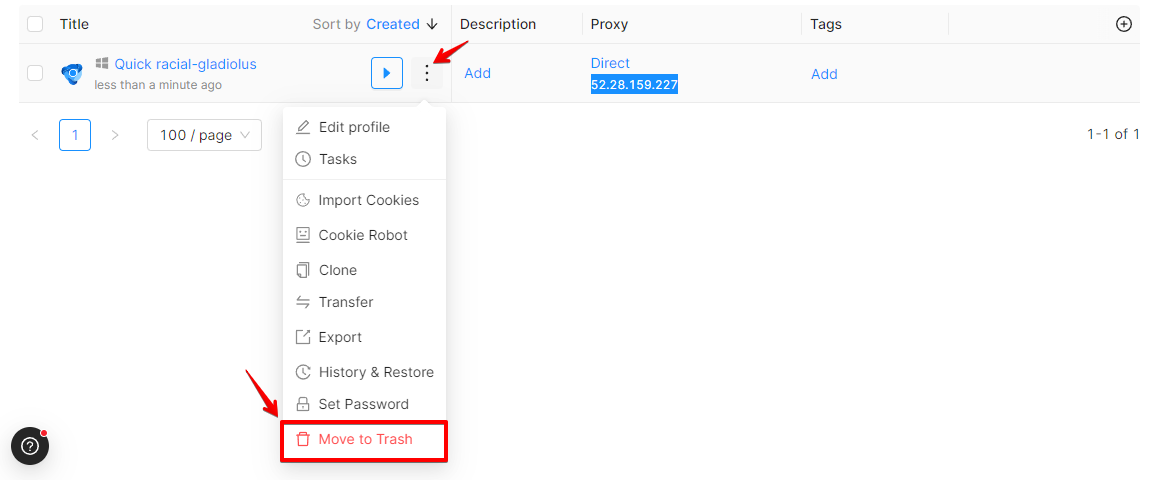 You will be notified that some profile data cannot be restored after a profile has been moved to trash.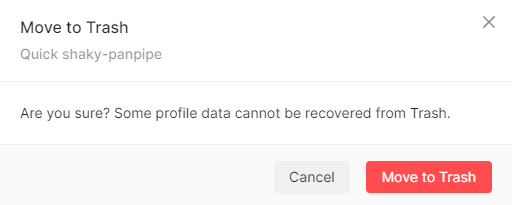 After a profile is moved to trash, the following data can not be restored:
Tags
Icons
IMPORTANT! Profiles are kept in the Trash Bin for no more than 48 hours from the moment of deletion. After 48 hours, profiles in trash are automatically deleted without a possibility of recovery.

You cannot go to the Trash Bin if it does not contain at least one previously deleted profile. If there is at least 1 profile in trash, you can go to the Trash Bin by clicking the corresponding icon next to the Quick Profile button.

When you go to the Trash Bin, you will see the following data about deleted profiles:
Profile name

Date of deletion

Deleted by

_The e-mail address of the account that deleted the profile will be indicated, or "You" will be indicated if the profile was deleted using the e-mail address currently in use.*

Proxy

To restore a profile you need to click on the correpsonding button in the last column ("Restore."), in the last paragraph, a button for restoring a profile is available, by clicking on which a notification about successful restoration appears. After that the restored profile will be available in the profiles list.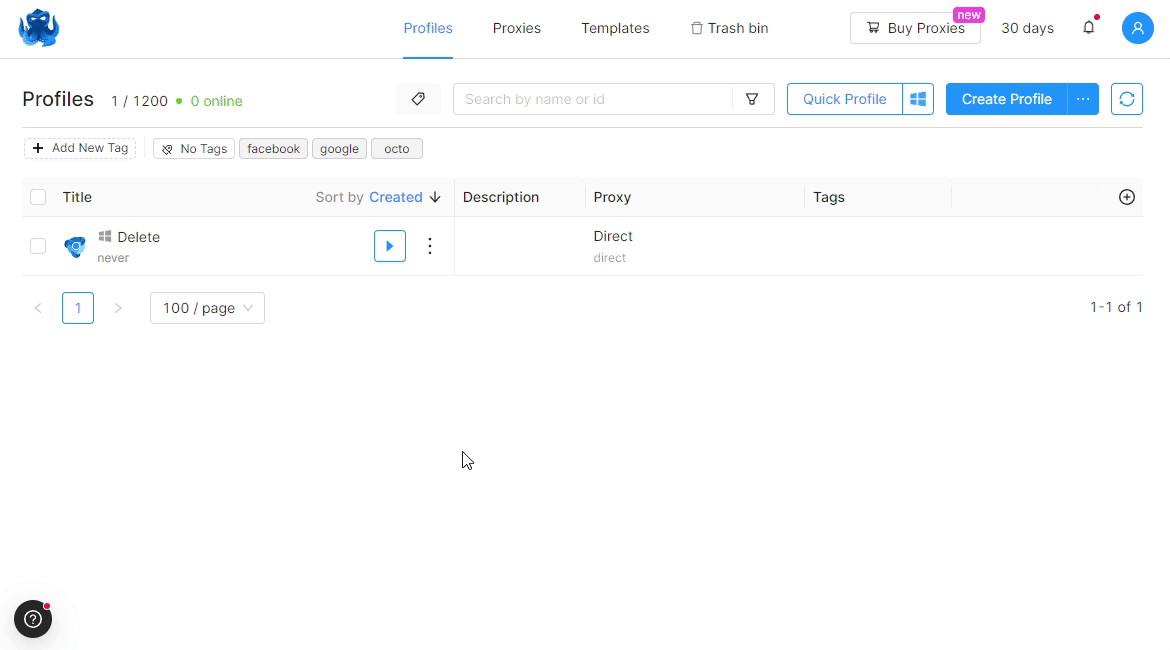 Bulk actions are also available in the Trash Bin. You can select the desired profiles by activating the checkbox to the left of the profile name. Next, press the required button:
Permanently delete (number of profiles) profiles
Restore (number of profiles) profiles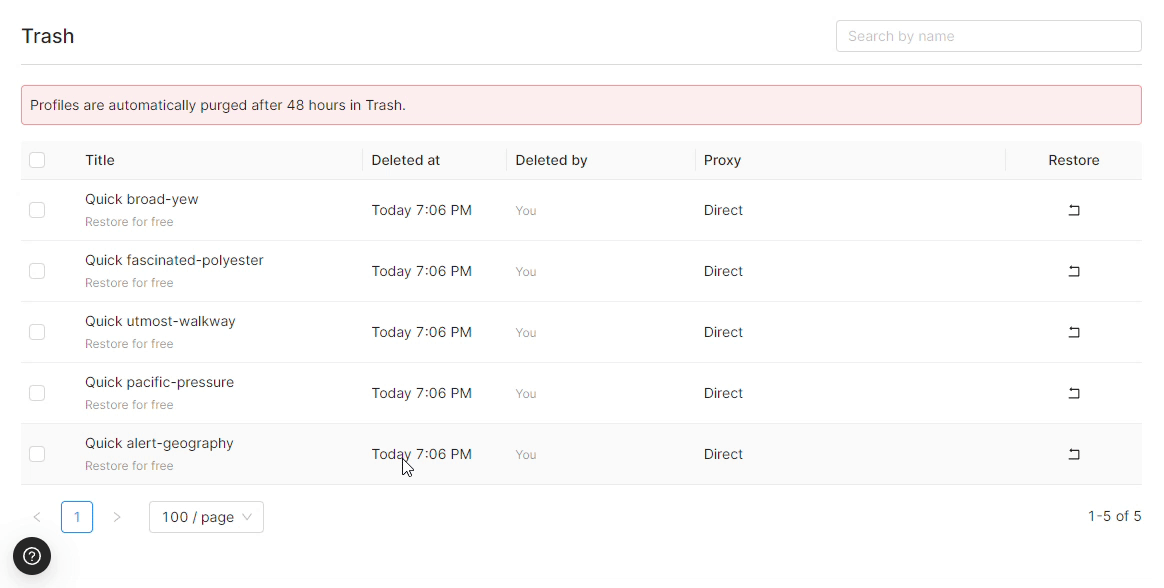 IMPORTANT! A profile moved to trash for the second time within 7 days of the first deletion cannot be restored from trash until 7 days have elapsed from the time of the first deletion.

It is not possible to delete a running profile.
IMPORTANT! Restoring and deleting from the Trash Bin functions are only available to the master account. The ability to restore or delete a profile from the trash is not available to team members, regardless of the level of access granted.
A detailed video tutorial on how the Trash works: