Working with tags
Tags are an alternative to the usual folders. Any profile in an Octo Browser account can either have no tag at all or have several tags at the same time. Thus, a profile can have several tags (that is, it is located simultaneously in two or more folders familiar to you).
Create tags​
There are several ways to create and assign new tags to a profile, for example , when creating or editing a profile, click edit tags, select a name for a new tag, click Add tag. After that, the tag will appear in the general list and you can assign it to the profile by clicking on it.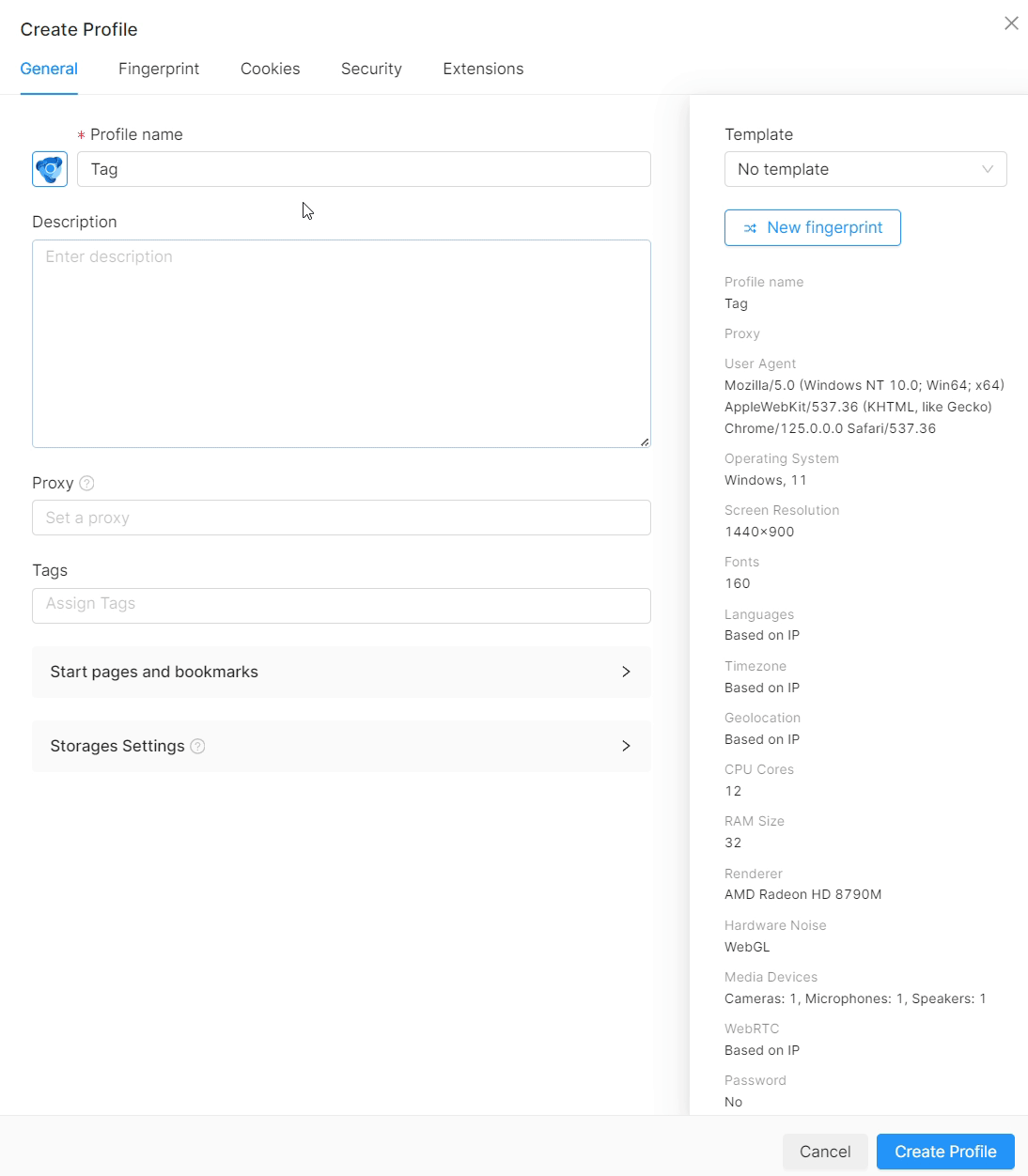 Similarly, you can perform similar operations in the profile list mode.
Assigning tags to a profile​
Tags can be added to a profile during its creation or in the edit menu. In the General -> Tags tab, select the required tags and click Save.
Also, you can also assign tags to a profile in the Quick Profile Edit menu. Click on the name of the profile and select the necessary tags in the window that opens.
Removing tags​
You can remove unnecessary tags in the same pop-up window in the profile creation/editing mode. To do this, click "Edit Tags" and delete the extra tag by clicking on the cross icon next to the tag.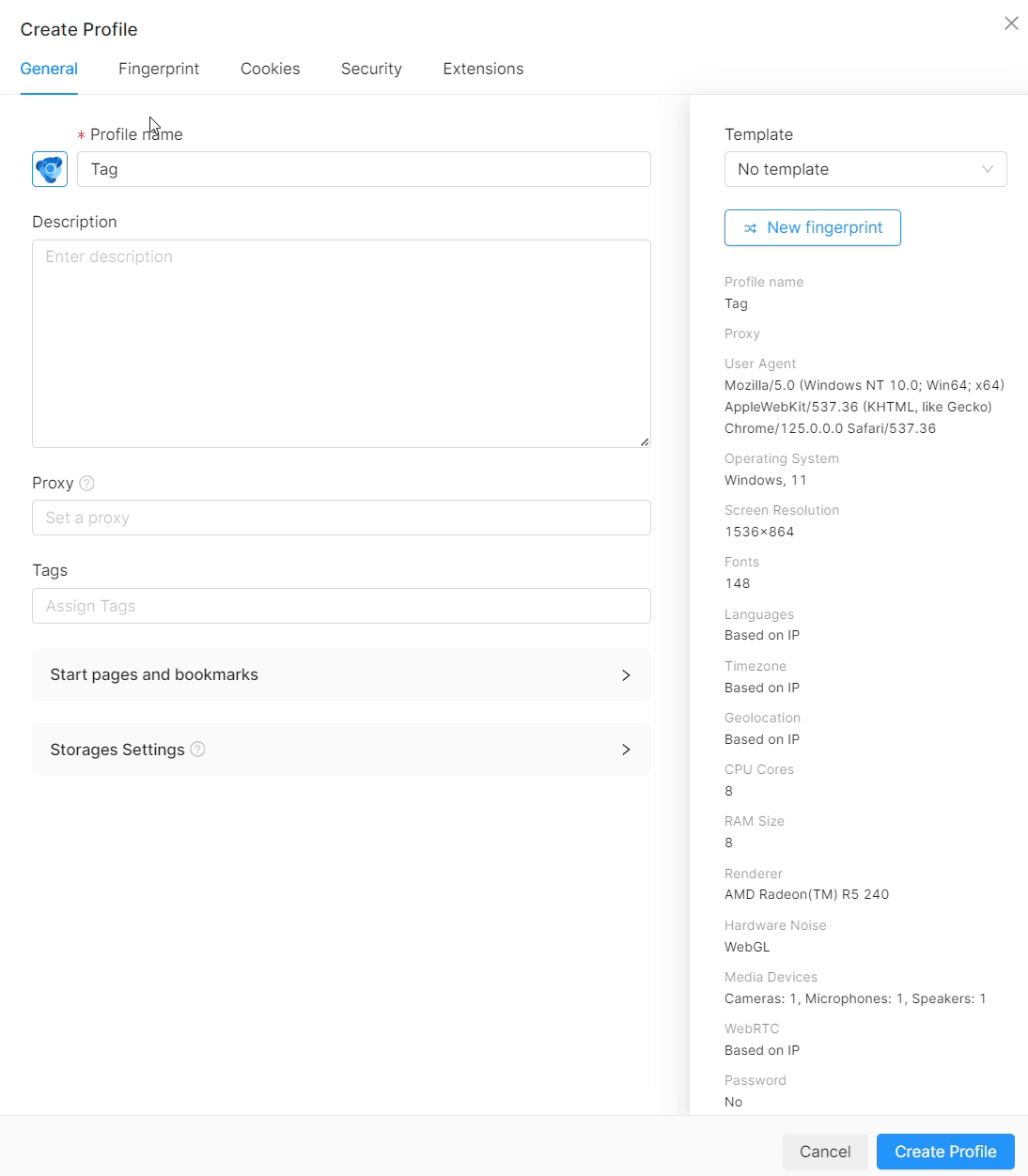 Filter profiles by tags​
Use tags to easily filter your profiles in the list. When filtering tags in the list, the following rule applies: the list displays profiles that have all the tags selected during filtering. If you choose to filter by multiple tags, all your profiles with multiple selected tags will be displayed.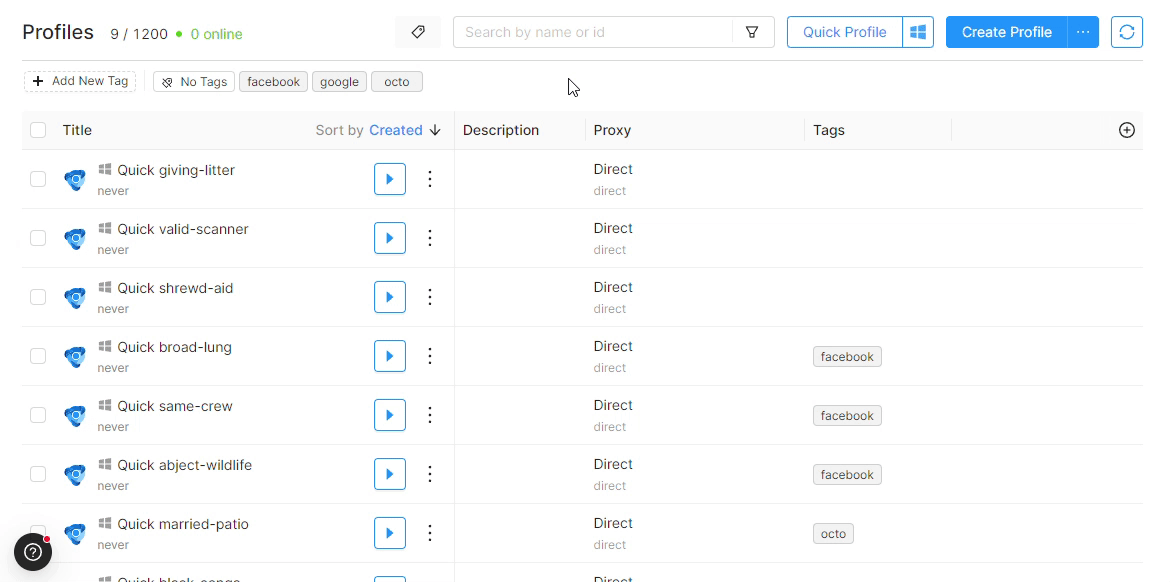 To cancel all selected tags, select No tags from the tags list. All tags selected for filtering will be reset, and all available profiles will be displayed in the profile list.