Export and Import Profiles
Using this function, you can download the entire profile (the fingerprint of your profile, cookies, proxy are saved). Extensions are not saved during export. If the option to transfer profiles is not available to a team member, the export list is also not available.
Profile export​
Profile export allows you to upload an Octo Browser profile to a separate file that can be transferred to another Octo Browser user. After export, the profile will appear in a separate Export List. To download a file with a profile, go to the Export List and download the necessary profiles, or click "Download all". The profile file will be saved on your device in the Downloads folder. The profile file is stored in the Export List until it is imported into another Octo Browser account. The cost of one profile export is 0.5 tokens.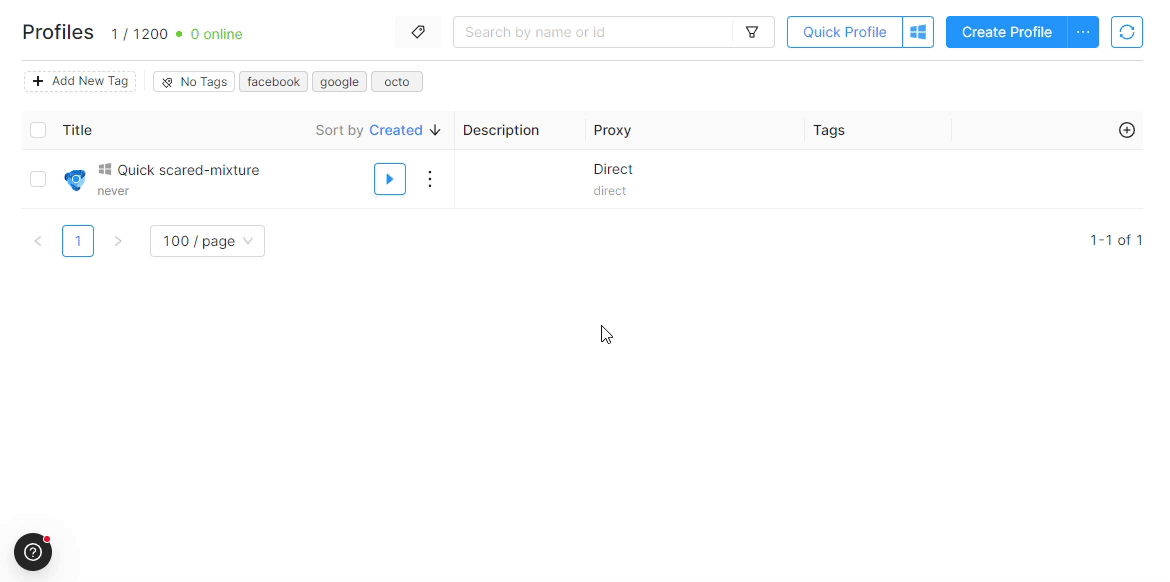 Profile import​
Profile import allows you to load a previously exported profile into Octo Browser (file with .octo extension). The user who uploaded the file to their Octo Browser account will receive a profile with the same fingerprint and cookies they had when they were exported. The file can be imported 1 time. After importing the file, the entry in the export list about this profile will disappear from the sender.