Promo codes and discounts
A promo code allows you to purchase an Octo Browser subscription with limited functionality for a short period of time.
Promo Code Activation​
If you don't have a subscription yet, you can activate a promo code on the first page after logging into your account by clicking on the "I have a promo code" link. Type the promo code in the corresponding field and click "Check."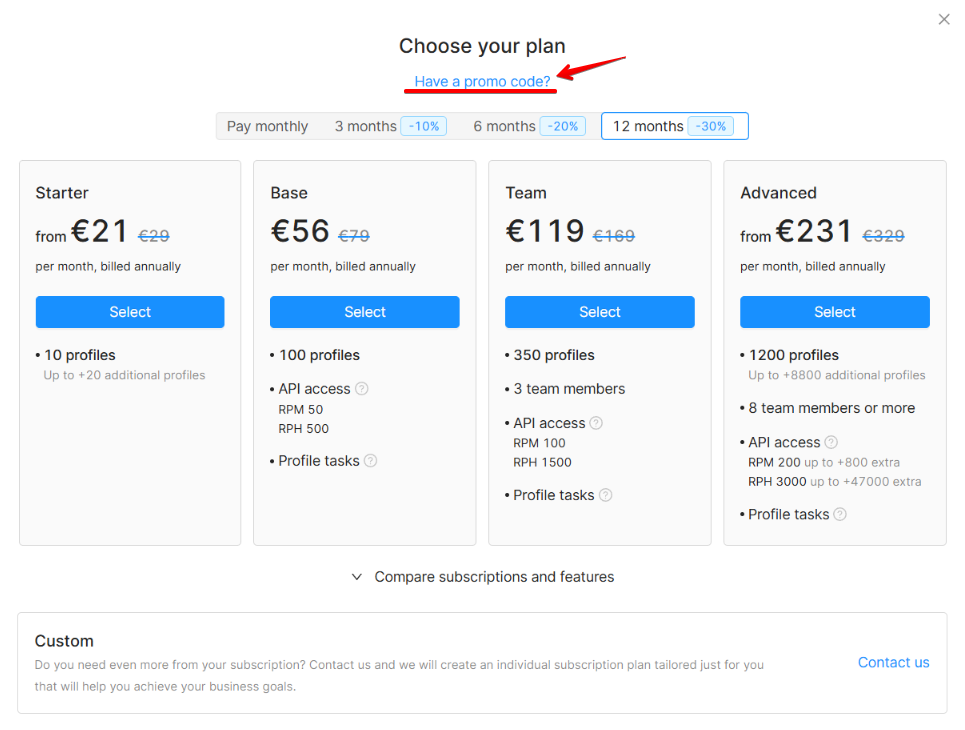 You can also go to "Settings" -> "Billing," click on "I have a promo code," type the promo code in the corresponding field, and click "Check" to activate your promo code.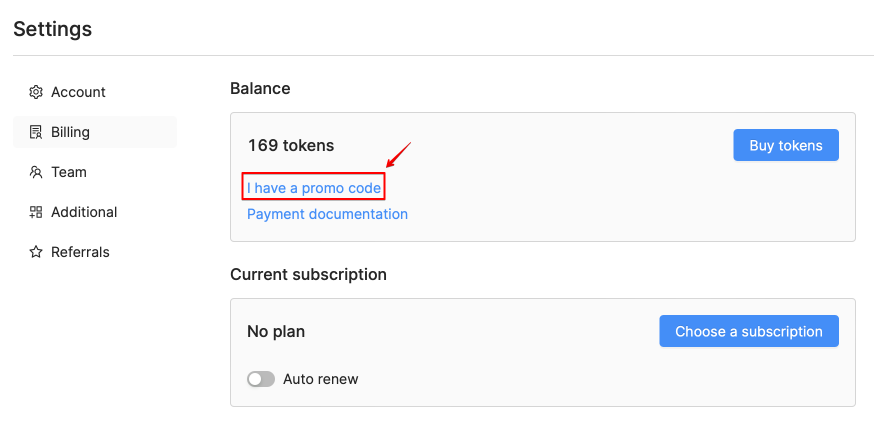 info
After claiming a promo code, a promotional subscription will automatically activate for the number of days specified in the terms and conditions of the promotion.
After activating a subscription with a promo code, you can purchase any subscription for a full billing cycle (30 days). After the purchase of any subscription any trial days left are not saved and cannot be added to the new subscription.
Promo Code cannot be activated​
A promo code may not activate in three cases:
You have previously registered with Octo Browser and purchased a subscription. Promos apply only to new users who have not previously had an Octo Browser subscription. Otherwise, a notification will be displayed when entering the promo code.

The promo code has expired. To check if a promo code is still valid, you can contact our support and indicate your account email and the promo code that you are trying to use.
Promo code is incorrect or does not exist. When entering a promo code, please note that the case of characters matters.
Discounts​
When activating or renewing a subscription for 3, 6, or 12 months, you will receive a permanent discount of 10, 20, or 30%, respectively.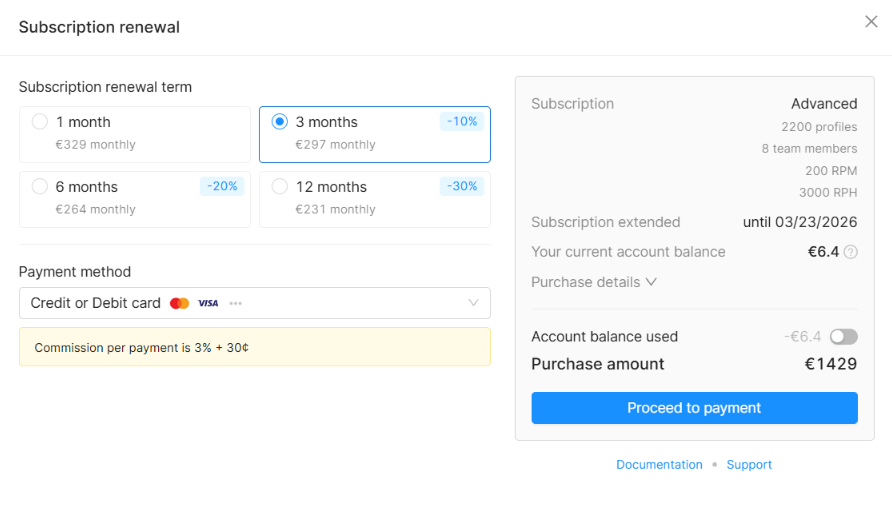 To get a discount, you need to go to Account Settings → Prolongate/Activate Subscription. When you select the desired number of days, the applicable cost is automatically recalculated. When you click "Pay," the tokens are deducted from your account balance, and the subscription is renewed.
info
After purchasing a discounted subscription its upgrade and/or purchasing additional resources for the Custom subscription is done without changing subscription validity term and without applying the discount.