Proxy Statuses
Proxy statuses help you quickly understand what the state of a proxy is.
There are 3 statuses, which are distinguished by colors:
Green: the proxy has been successfully verified.
Yellow: the proxy has not been checked, or the last check was more than 5 minutes ago.
Red: the proxy could not be checked.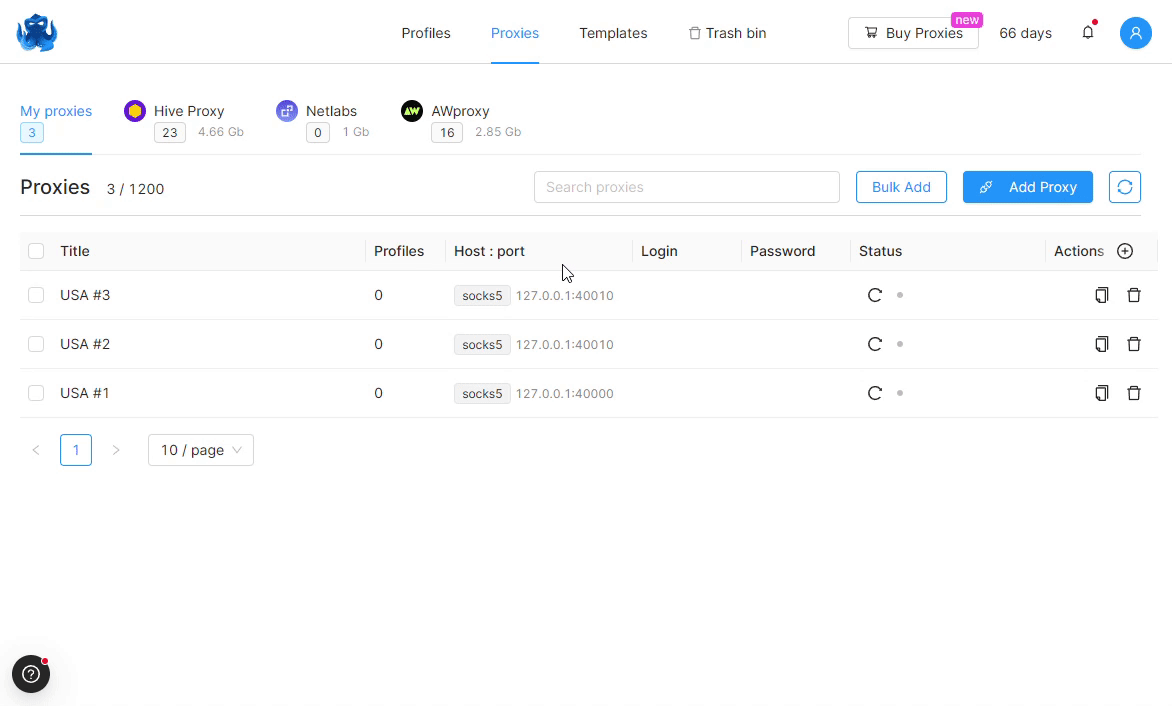 To the left of the proxy status you can see the flag and ISO code of the proxy country. A successful check needs to be performed for the flag to be displayed. The flag is saved and can change on subsequent successful checks. In rare cases when it is not possible to determine the country by IP, you will see a question mark instead of a flag.
By default the proxy check timeout is 5 seconds. Choose high-quality proxies for good speed, and take into account your connection features (for example, if you are connected via a VPN).
If a proxy stops working while you are working with a profile, you will get a connection error. Before changing the proxy, you must first close the profile. All editable changes to the profile settings are applied after saving and restarting the profile.